Сhemonics International Inc. is looking for a qualified professional to fill the position of Accountant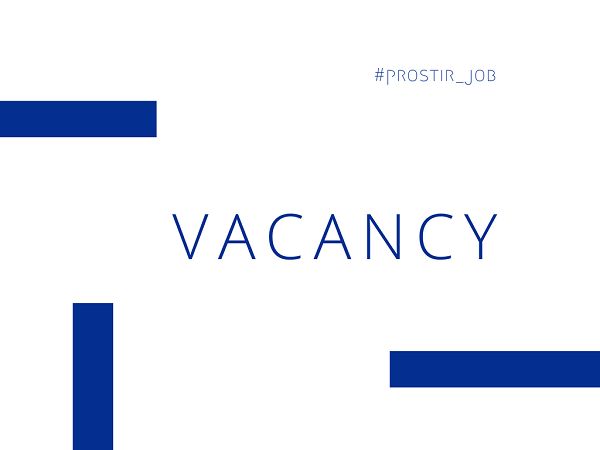 Chemonics International, an international development consulting firm, seeks an Accountant to ensure smooth and compliance financial project operations for the USAID/Office of Transition Initiatives (OTI)-funded Ukraine Confidence Building Initiative II (UCBI II). The position will be based in Kyiv, Ukraine.
USAID's Ukraine Confidence Building Initiative II (UCBI II) complements ongoing USAID efforts to create a prosperous and stable Ukraine.  The program provides fast, flexible, short-term assistance to Ukrainian partners in support of successful, peaceful democratic transition and community cohesion in the wake of the conflict and deepened social tensions in the East.
The program's overarching objectives are to:
Increase citizen support for and participation in the development of a modern, inclusive Ukrainian identity, and
Increase citizen confidence and engagement in the reform process at the local level.
The majority of UCBI II assistance is delivered as grants to local partners, including goods, services, and technical support. UCBI works closely with a range of partners, including national and local civilian government entities, civil society organizations, and community leaders to ensure that activities respond to local priorities and address underlying tensions. Chemonics International is USAID's implementing partner for the UCBI II program
Responsibilities for this position include:
Handle vendors' and suppliers' accounts including invoices, general ledger maintenance, journal entries and account reconciliation. Carry out correct and timely payments to vendors and service providers.
Prepare checks, receipts, journals and assist with entering payments in financial accounting and banking systems.
Ensure all financial documentation is filed (security) in both hard copy and scanned and saved in project digital files.
Assist in entering data into the accounting system.
Responsible for reviewing field staff timesheets and ensuring the accuracy of the information included.
Review travel expense reports and assist with petty cash management
Prepare service agreements and acts of acceptance with consultants paid through GDIP.
Assist with tracking grant expenditures and weekly disbursement reporting.
Perform capacity building activities for grantees in the field.
Prepare letters, correspondence, requisitions and other forms of documents of consequence to be signed by the management.
Prepare monthly VAT reports for the submission to the local tax administration.
Liaise with project field office(s) to ensure seamless financial operations between offices.
Qualifications
Advanced studies in relevant field, such as accounting or business administration.
A minimum of two years' experience in accounting and administrative support.
Knowledge of Ukrainian tax regulations is strongly preferred.
Experience administering a payroll is strongly preferred.
Detailed knowledge of USAID rules and regulations strongly preferred.
Demonstrated working knowledge of accounting systems and software applications, to include: Quickbooks, MS Word, MS Excel and other basic computer applications. Knowledge of ABACUS is strongly preferred.
Ability to communicate effectively, both verbally and in writing, and to prioritize tasks and meet deadlines consistently.
Ability to work in a professional and cordial manner with colleagues, visitors and the general public.
Ability to effectively communicate verbally and in written form in Ukrainian, Russian, and English.
APPLICATION INSTRUCTIONS:
Send electronic submissions to [email protected] by February 01, 2019. Please insert the position you are applying for ("Accountant") in the subject line and include your CV and a cover letter/statement of interest explaining interest in and qualifications for the job. No telephone inquiries, please. Candidates will be considered on a rolling basis and only finalists will be contacted. For more information, please visit www.chemonics.com.
"Chemonics is an equal opportunity employer and does not discriminate in its selection and employment practices on the basis of race, color, religion, sex, national origin, political affiliation, sexual orientation, gender identity, marital status, disability, genetic information, age, membership in an employee organization, or other non-merit factors."