Проект USAID "Підтримка організацій-лідерів у протидії корупції в Україні "ВзаємоДія" (SACCI)" шукає фінансового менеджера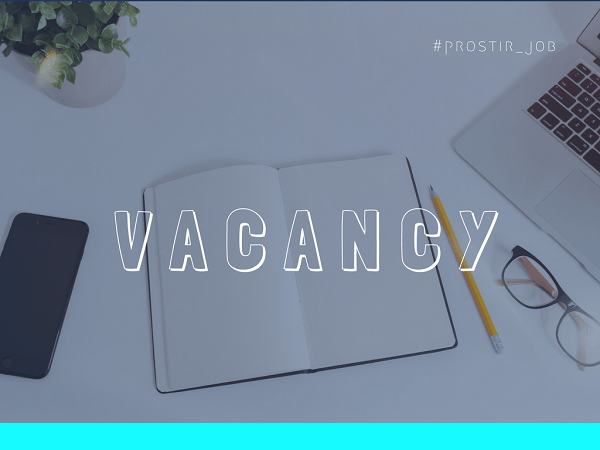 Finance Manager,
Support to Anti-Corruption Champion Institutions (SACCI) Program in Ukraine
Company Profile:
MSI, a Tetra Tech Company, is a US-based international development firm with a 35-year history of delivering development results across the world. Our core expertise is in the fields of institutional development, public sector management, governance and anti-corruption, and monitoring and evaluation (M&E). MSI implements nearly 100 projects in 90 countries around the world. As one of the leading companies in our field, MSI has partnered with more than 80 organizations across all sectors of international development with clients ranging from large bilateral and multilateral donors such as USAID, the World Bank and the UNDP to national and local governments, NGOs, think tanks, foundations and universities. For more information on MSI, please visit our website at www.msiworldwide.com.
Project Summary:                                                                                                     
The Support to Anti-Corruption Champion Institutions (SACCI) Program in Ukraine is a five-year USAID initiative with the objective to assist Ukraine to reduce corruption and increase the accountability and transparency of governance. The program seeks to empower key government institutions to fight corruption, build public support for and engagement in anticorruption effort and reduce citizen tolerance to corruption. 
**Please note: Only citizens of Ukraine are eligible for this position**
Position Summary:
The Finance Manager will support the SACCI program in Ukraine. He/she is responsible for the efficient administration of accounting, human resources, operations, payroll, procurement and reporting in the office. The position provides key support to the Chief of Party and Director of Finance and Administration on all management areas under their direct supervision and, working in a leadership capacity with the office staff, is responsible for implementation and management of internal controls to facilitate accurate and timely accounting, financial, human resources and information systems. S/he will also collaborate with MSI HQ colleagues, technical personnel, subcontractors and international partner organizations, and local governmental partners.
The Finance Manager will report directly to the Director of Finance and Administration (DFA) and Chief of Party (COP).
Responsibilities:
Oversee accurate and timely payment and recording of all in-country financial, accounting, treasury, and local tax transactions, as well as reporting and allocation of project costs.
Design, monitor and implement systems of internal control that safeguard client's assets and lead the process of implementing sound accounting procedures.
Manage the accurate and timely preparation of office's monthly expenditure reports to HQ, ensuring review with and approval by the Chief of Party.
Monitor bank account balances and bank reconciliations.
Supervise handling, reconciliation and reporting of petty cash.
Ensure cost effective and efficient procurement of goods and services in accordance with MSI and USAID procurement procedures, as well as security of valuable equipment.
Generate regular project financial updates for office staff and financial managers at HQ
Reviews procurement files to ensure their compliance with USAID, MSI, and local regulations
Prepare disbursement and receipt vouchers.
Maintain records for all payments made to local vendors.
Prepare and submit monthly VAT reports for the submission to the local tax administration.
Assist the Director of Finance and Administration in the preparation of monthly staff payroll.
Ensure all accounting transactions are properly recorded and entered into the computerized accounting system – QuickBooks.
Ensure timely submission of weekly cash balance report to accounts team at HO.
Ensure compliance to MSI and USAID travel policies while issuing advances to field staff; facilitate timely liquidation of issued advances.
Review field staff timesheets and ensure the accuracy of the information, including keeping track of the field staff annual leaves and sick leaves balances.
Prepare service agreements and acts of acceptance for associates paid through GDIP.
Perform other responsibilities as assigned by the supervisors.
Qualifications:
Bachelor's degree in Finance and/or Accounting; Master's degree preferred.
Minimum three (3) years relevant experience (preferably at the multinational company).
Prior experience with USAID-funded projects is strongly preferred.
Experience with collection and analysis of accounting data.
Good practical knowledge of accounting.
Knowledge of Ukrainian tax regulations and statutory accounting.
Excellent organizational skills to meet deadlines.
Proficiency in computer applications including Quickbooks and MS Office.
Strong communications skills – both oral and written.
Fluency in English, Ukrainian and Russian required.
Only candidates who have been selected for an interview will be contacted. No phone calls, please.
MSI is an EEO/AA/ADA Veterans Employer.
To apply: Please visit our website, www.msiworldwide.com.