Chemonics International Inc. шукає асистента з комунікації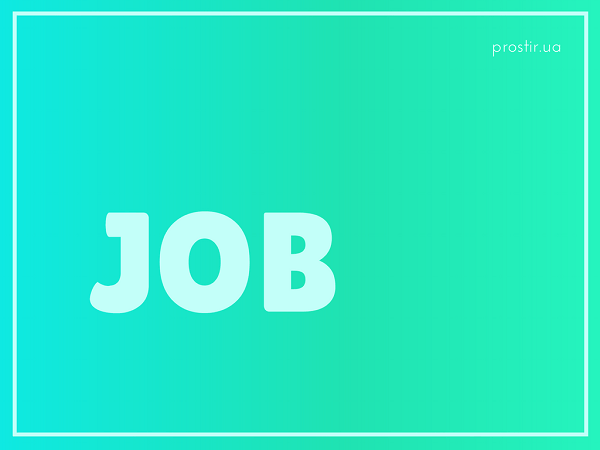 Chemonics seeks qualified specialists for the USAID Ukraine Democratic Governance East (DG East) Activity. The five-year USAID Democratic Governance East Activity (DG East) aims to strengthen the connection and trust between citizens and their government in eastern Ukraine by promoting an inclusive civic identity, common civic value and a unified Ukraine by addressing the divisive impacts of Russia's aggression, cases of far-right Ukrainian nationalism, and the consequences of ongoing armed conflict through increased citizen participation, improved service delivery and more responsive governance. DG East's purpose is to "strengthen the connection and trust between citizens and their government in eastern Ukraine" and methodology is to (1) develop greater acceptance of a shared civic culture based on common values and understandings, and (2) increase participation to improve Ukraine's governance and reform processes and help to resolve community problems. DG East will provide opportunities for citizens to engage with their government, provide government with resources to support their citizens, and create opportunities for citizens of Ukraine to create hope in their future and positive changes in their daily lives. The position will be based in Mariupol. 
Responsibilities for this position include:
Support Regional Director and DG East Mariupol team in implementation and planning the communications activities that support the successful implementation of the project's tasks;
Support in development of the project related success stories or videos;
Support the Regional Director as well as team leaders in preparation and drafting of initial draft project reports and deliverables (weekly, quarterly and annual);
Ensure clarity and accuracy of written internal and external correspondence in English, Ukrainian, and Russian as required;
Provide high quality translation of correspondence, reports, and communication materials, including fact sheets, press releases, success stories, leaflets, brochures, etc.;
Serve as an interpreter during business meeting and workshops;
Support in organization of public events and trainings and workshops;
Perform other tasks on an ad hoc basis that are consistent with this position description (i.e. of an administration and communications nature) and the general requirements of the project.
Qualifications:
Experience working on USAID or donor-funded programs preferred;
Minimum of 3 years of experience working in communications or related field;
Ukrainian, Russian and English fluency, with excellent presentation skills and strong ability to communicate clearly and concisely in writing in all languages;
Experience planning, organizing complex events;
Excellent interpersonal skills in the context of interacting with Ukrainian and international colleagues, counterparts, business representatives or community members;
Demonstrated creative thinking, initiative and self-motivation in handling all assigned tasks;
Ability to travel to the region;
Bachelor's degree in relevant field required;
Ability to work professionally and constructively as part of team, meet deadlines, communicate effectively, and deal with diverse environment.
APPLICATION INSTRUCTIONS:
Interested and qualified candidates should send their CV to [email protected] with the subject line: "Communications Assistant" by November 01, 2019. No telephone inquiries, please. Candidates will be considered on a rolling basis, and only finalists will be contacted.
"Chemonics is an equal opportunity employer and does not discriminate in its selection and employment practices on the basis of race, color, religion, sex, national origin, political affiliation, sexual orientation, gender identity, marital status, disability, genetic information, age, membership in an employee organization, or other non-merit factors."